Health & Safety Culture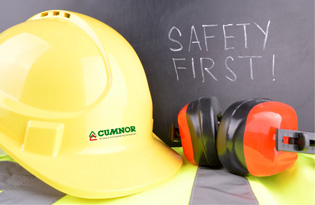 Cumnor Construction Ltd. has a comprehensive Quality and Safety Management system and is registered with the Safe-T-Cert certification scheme. Safe-T-Cert is a certification scheme designed for certifying the Safety Management Systems of contractors working in the construction industry. The Scheme's objective is to improve health and safety management by providing objective standards and certifying those contractors whose safety management systems have been assessed and demonstrated that they:
are in accordance with the ILO guidelines for Safety Management Systems
meet the basic requirements for training and competence
implement an occupational health and safety management system which meets the requirements of the organisation – incorporating continual improvement
address relevant national legislation
demonstrate commitment at all levels within the organisation
Cumnor Construction Ltd. holds a Safe-T-Cert Grade A Certification.
Cumnor Construction Ltd. has a dedicated Quality & Safety Department consisting of a Quality and Safety Manager and three Site Safety Officers who are experienced, trained, and competent to carry out their duties under the relevant Health and Safety Act.
Cumnor Construction Ltd.'s approach to construction is based on the professional management of all construction activities. This is achieved through adherence to strict site management, quality and safety procedures.
The culture generated through adherence to these procedures ensures that the ensuing safety ethos does not allow for any compromise on safety and that each individual employee understands the part they play in their own safety and the safety of their co-workers.
Cumnor Construction Ltd. is also registered with CIRI – Construction Industry Register Ireland, the government-supported official online register of competent builders and contractors.
Environmental Commitment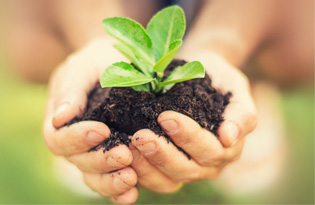 Cumnor Construction Ltd. is committed to managing its operations with diligence and minimise any potentially adverse effects that its activities may have on the environment.
It's objective is to achieve the highest standards of environmental protection through continual improvement in environmental performance across all operations of the business.
It recognises that the effective management of the environment is very important and is, therefore, a fundamental and integral part of the Company's business strategy.
It is the individual responsibility of all Company employees to support and apply the Company Environmental Policy as it pertains to their activities.
In particular, Cumnor Construction Ltd. ensures that:
it is sensitive to and responds to the environmental concerns of the communities where it operates and continually improve its performance.
it provides adequate and appropriate welfare facilities for employees whilst at work.
all of its approved suppliers and contractors have proper regard for the Company's Environmental Policy.
it complies with any legal responsibilities placed upon it and conserves the use of resources, such as certified timber and wood products, particularly those that are scarce or non-renewable.
Quality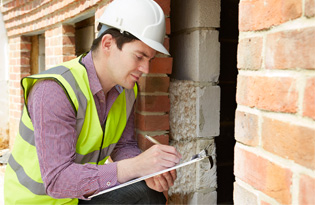 Cumnor Construction Ltd. is ISO 9001 certified since 2009 which shows it's commitment to deliver a quality service to its clients and to continual improvement, through the operation of an integrated Quality and Safety Management accredited system.
Cumnor Construction Ltd.'s main operational goal is to understand the needs and expectations of its clients and achieves this goal through offering quality services and systems by the most cost effective means possible.
The Company is committed to, and operates, an ongoing training policy to ensure that all personnel have the necessary training to perform their duties.
Community
Cumnor Construction Ltd. is a business moulded out of a strong sense of respect and dedication to our customers and the communities we work in. We strive to have a positive impact on the environments we help to create.
All construction projects impact on the local area. We welcome and support community involvement. Where possible, local labour are employed and local materials sourced.
Cumnor Construction Ltd. is a family run business based in Blarney, Co. Cork since 1983, and are proud sponsors of Blarney GAA and Muskerry GAA.