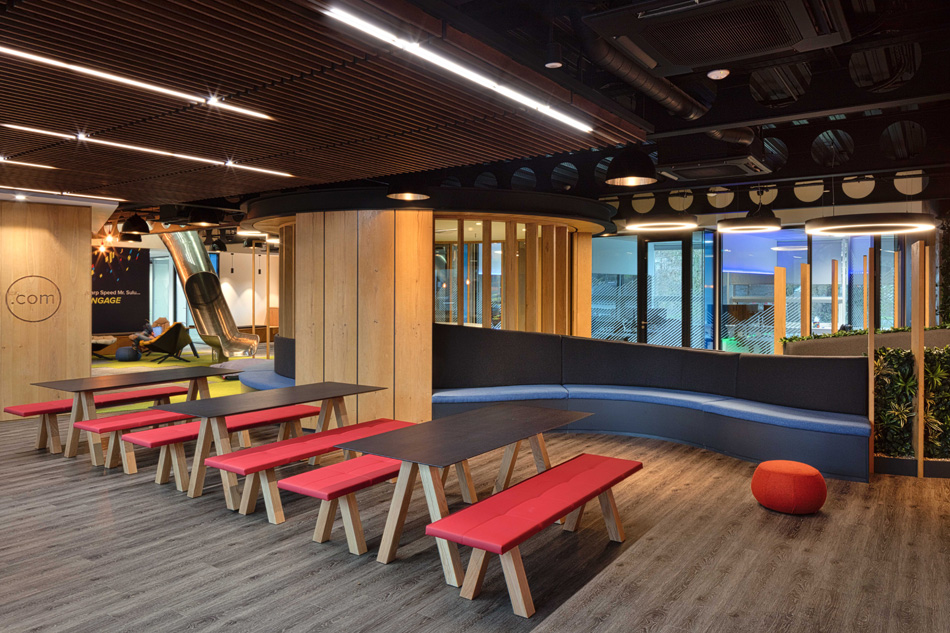 Contract Details
Cumnor Construction Ltd. carried out the role of Works Contractor and PSCS for this project.
This contract involved the fit-out of an existing building for Teamwork.com.  The work extended across the first, second and third floors of the building. The project was designed in line with a modern office facility and included breakout rooms, open plan areas, private office rooms, meeting rooms, a canteen, and the provision of a slide from the third floor to the first.
The work included the complete installation of mechanical and electrical services. Roads and access ways were kept open at all times. The ground floor of the building was occupied during the construction so great care was taken to ensure the safety and welfare of these people.
A temporary Traffic Management Plan was put in place to ensure minimal disruption while the works were ongoing. Emergency exits and normal building access was maintained for the duration of the project.
Contract:
Teamwork.com Office Fit-Out (3 Floors), Park House, Blackpool, Cork City
Client: Teamwork.com
Year: