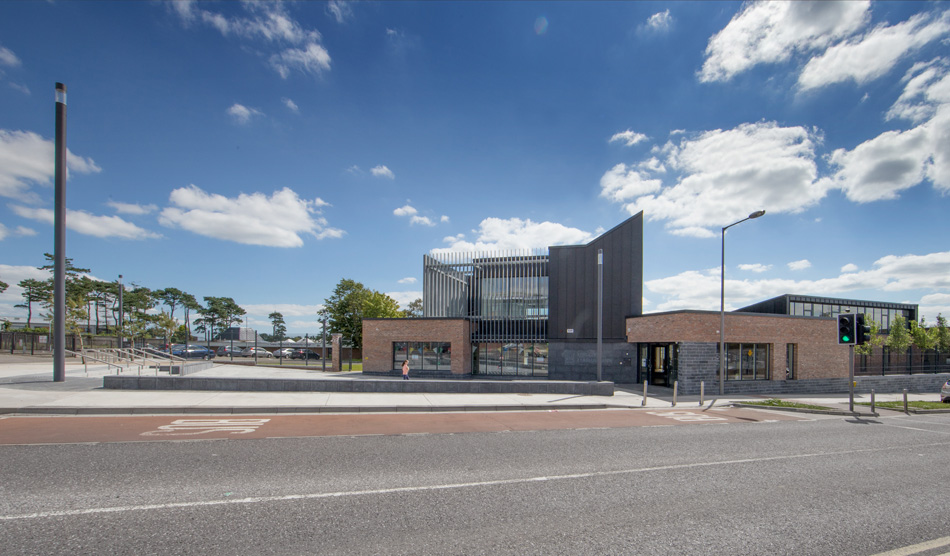 Contract Details:
Cumnor Construction Ltd. carried out the role of Works Contractor and PSCS for this project.
The works were carried out under the GCCC Public Works form of contract designed by Cork City Council.
The project involved the construction of a new public library (886 sqm) on the grounds of the Terence MacSwiney Community School, Hollyhill, Cork City. This school remained open for the duration of the works.
The project involved the construction of a two storey building comprised of a library, community space, staff room, changing room/showers, WC's, public works area, youth adult learning area and roof garden. The building was constructed using structural steel, timber, reinforced concrete elements and finished externally in both red brick and zinc cladding. A new lift was also installed. Hard and soft landscaping was carried out. The works were completed in accordance with our Waste and Environmental procedures with segregation of waste materials for recycling carried out where possible.
Traffic management plans and road opening licences were agreed with Cork City Council prior to the commencement of works.
Contract:
Construction of Hollyhill Library. Cork City.
Client: Cork City Council
Year: