Health & Safety Culture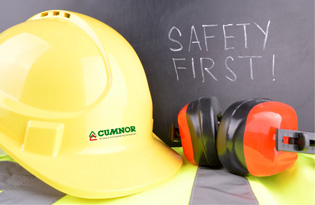 Cumnor Construction Ltd. has a comprehensive Quality and Safety Management system and is registered with the Safe-T-Cert certification scheme. Safe-T-Cert is a certification scheme designed for certifying the Safety Management Systems of contractors working in the construction industry. The Scheme's objective is to improve health and safety management by providing objective standards and certifying those contractors whose safety management systems have been assessed and demonstrated that they:
are in accordance with the ILO guidelines for Safety Management Systems
meet the basic requirements for training and competence
implement an occupational health and safety management system which meets the requirements of the organisation – incorporating continual improvement
address relevant national legislation
demonstrate commitment at all levels within the organisation
Cumnor Construction Ltd. holds a Safe-T-Cert Grade A Certification.
Cumnor Construction Ltd. has a dedicated Quality & Safety Department consisting of a Quality and Safety Manager and three Site Safety Officers who are experienced, trained, and competent to carry out their duties under the relevant Health and Safety Act.
Cumnor Construction Ltd.'s approach to construction is based on the professional management of all construction activities. This is achieved through adherence to strict site management, quality and safety procedures.
The culture generated through adherence to these procedures ensures that the ensuing safety ethos does not allow for any compromise on safety and that each individual employee understands the part they play in their own safety and the safety of their co-workers.
Cumnor Construction Ltd. is also registered with CIRI – Construction Industry Register Ireland, the government-supported official online register of competent builders and contractors.